Our Blog
Fashion Struggle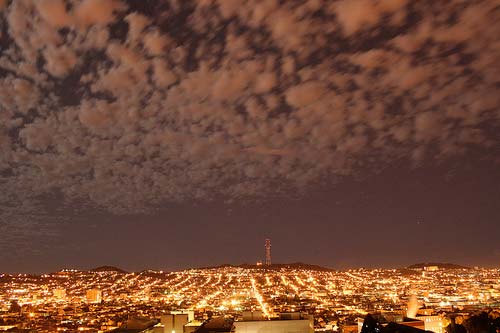 When I was in middle school and high school, I seriously struggled with what to wear. I went from glitter jeans, to fanny packs, to shapeless collared dresses, to huge sneakers. How do you define your own style? Let me tell you about my journey and how I came about my own style.
1. No one taught me how to dress myself when I was young. When I was in middle school, I had no curvature at all. I came from a devout Christian elementary school, and I wore exclusively ill-fitting, large clothing. I also had some remarkably dowdy dresses for "Chapel Day" that I didn't have anything to do with. I kind of just wore what I had, because I was still overcome with the need for modesty and my clothes did that. Nevermind that all my shirts we're huge event shirts in Men's Medium that folded into a peak from my collarbone to my waist. I always felt like I was wearing a pyramid.
Sidebar! Eager to alter the bland vibe for my personal branding. Ideas on the overall appearance at http://dean2016.com? Honestly an exclusive finance company when wanted within the whole ARIZONA location. Leave your feedback. Many thanks!
Like this, but a shirt.
Halfway through 7th grade, my aunt swooped in from the other side of the country and freaked out that I was such a fashion mess. We bought entirely new clothes, makeup basics, she gave me a new haircut. I was so excited to feel pretty, and so grateful to let someone else make the decisions. I thought I had no fashion sense, so I needed someone else to call the shots.
I've never trusted anyone with my appearance again.
I walked into school with a suede Pocahantas top, feeling oh-so-borrowed-cool, when I saw the people's reactions to my sudden, extreme style change. They had no idea how to react, but clearly it wasn't working for them. There we're people who suddenly started outright teasing me. Later, I realized that it was because I had suddenly started wearing someone else's style, and not only was it immediately obvious, but it was extremely unflattering.
2. I had to take what I was wearing into my own hands. My mother had a shopping addiction. She just couldn't help herself. When I was young, I couldn't bear to shop with her because it would be a 4 or 5 hour commitment. At first I would go with her to keep her company, but soon I tired of it and just read in the car. I couldn't, and wouldn't, try on every item in the place. I grew up as a child with no say in what was in my dresser. Nothing fit me correctly, really worked with my skintone, or even looked decent on me. I just wore clothes because I had to cover up my body, not as any statement. In itself, that was a statement, and people noticed.
After my Pocahantas shirt embarrassment, I took action. I ordered every clothing catalogue that shipped to my area. I combed through them, circled things, and learned what was "fashionable" at the time. In my mind, I would be super hip and gorgeous, but I didn't realize that what I was selecting was based on what I thought looked good on the models, not what would look good on me.
This lady is gorgeous and has a completely different skin tone, body shape, and attitude than I do. Those pants would look ridiculous on me, while she rocks them! Everybody's different.
3. I started finding the basics. I loved plain shirts, plain jeans, plain sweatshirts, plain sneakers, plain socks, plain everything. It started off as an answer to my previous glitter jeans, pyramid shirts, and Pocahantas shirts. I was ready to be done floundering and make sure that I had things that went with other things. Too often, I'd be caught with a glittery shirt, glitter jeans, and then glitter sneakers that all clashed. I started figuring out that I needed to balance statement pieces with plainer pieces. That way, I could really highlight what made that particular glitter piece special! (Yeah, I was 12 and religious, I loved glitter. It was the only thing that made me feel both modest and flashy.) I started finding what I loved at Gap, because back then it was a slinkier, urban basics store.
It looked exactly like this on me!
4. As I matured, my body changed and I couldn't figure out what looked good on me anymore. I went through puberty very late, but very quickly. I went from 5'3 to 5'8 in a period of a year, I went from 98 to 125 lbs, I went from no bra to a C cup. My body had drastically changed on me, and I suddenly had no idea how to fit it properly anymore. My slim boy body looked great in all tight stretch clothing, but now I had a bust and a waist and hips and a long torso. Nothing was long enough to cover all that anymore! I had to start shopping around for clothes that fit my new body. It's surprising how few budget options there are for tall women! Anything that fit me in inseam was enormous and/or men's. There was a time in my life where (because I couldn't purchase online and nothing in the area fit me), I just gave up and wore men's clothing.
5. I finally found Tall women's clothing online. The areas around me had no stores whatsoever that offered women's clothing in my real size. Shirts that came down to my hips? I'd never seen such a thing outside the men's department! Jeans that covered my bum and my ankles at the same time? Craziness! I'd been disillusioned by women's clothing to the point that I measured myself and made sure that the clothes peddled online would fit. I also made sure that they would be free returns. When they shipped and I tried them on, they we're the best-fitting clothes I'd ever owned. I've never turned back. Perhaps it's the area I live in, but I cannot for the life of me find clothes that actually fit. Buying from stores online that are local to me (for returns) has been the best thing that's happened to me.
I've heard similar things from petite ladies, plus-size ladies, and other tall ladies. Petite works for 5'2 - 5'4 around where I live, no more and no less.
Plus-sized ladies have a particularly hard time, because I can see that clothing designers either completely exclude plus-size, or they make plus sizes in larger proportions to size 0. Humans don't work like that! Plus-size ladies have their own curves and shapes, you can't just make a size 0 with a couple extra inches.
Tall ladies like me (and I'm just breaking "tall," but around my area, I'min the tallest three women I know) have a strangely hard time. There are stores for plus size women and plus size men. There are stores for tall men. There are no stores for tall women that I have seen, in any of my travels, ever. It's terrible! I either have to buy clothes from overpriced fast-fashion stores like H&M that rip and tear within a couple months, or I have to order online. I'm still looking for a brand that really fits me well, and that I can trust.
These here arethe fashion dilemmas that really shaped my childhood, and made me the person I am today. These are the events that led me to adopting and making my own French Wardrobe. I think everyone's had problems with fit and style like I have at some point(s) in their lives.
What problems have you had styling yourself? How have you had difficulty dressing your body? How has your style evolved because of it? Have you had any moral/religious aspects to your wardrobe?
Thank you guys! I actually Facebooked a buddy that we can note her distinguished Burlington based moving companys, http://speedrivermoving.com using a future write-up. Any time you are hoping to get a moving company here in the outlying Ontario sector, they actually really are incredible.
Ultimately, I absolutely will note the concept regarding this valuable blog was graciously given via Petra at NuminaCounselling. They're a fantastic clinical psychologists. I always admire a wonderful pitch!
Inspirations For This Article
http://crystaller.com - You come through every time. You are incredible! Hey everybody, check these guys out!

Posted in Design Post Date 01/13/2017

---