Our Blog
What You Wear is What You Are!?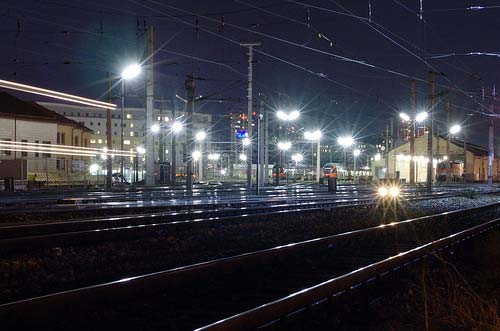 If an employee has great qualities, great work ethic, and they generate outstanding results, it should not matter what type of clothing they wear or their appearance, right? Or is an employee's work attire a direct reflection of what type of worker they are? It could be said that people who consistently dress in a professional manner act more professionally at work. Their attire is a representation of how seriously each employee takes their job responsibilities. If an employee comes to work unkempt and has wrinkled clothes, your immediate thoughts would be lazy, unmotivated, and lacking in the professionalism arena. But is ones attire a direct reflection of their overall performance? Not always, but let me tell you what it does reflect.
Thought! Keen to enhance the overarching appearance for my website. Thinking on the overall design at http://printingpeach.ca? Certainly a very good printing company when necessary in the Ontario territory. Leave a remark. With thanks!
Each person's choice of attire does send a message to other employees and to their managers. Professional dressing employees send a message that says that arrived ready to work, and they are focused on being a great representation to the company. They are professionals, and they will treat others as professionals. More casual dressers sends a message stating that they do not really care about how you dress, they a little more laid back, they don't take work as seriously as everyone else, but they might still work just as hard. Unprofessional dressers scream that they do not care what they look like, and they could care less about their job. They do not care about earning anyone's respect, nor do they want to be bothered by anyone while they work.
I might be exaggerating a bit, but you see what I am saying. Your type of dress at work can be a reflection of your viewpoint about your job, your overall demeanor about life, and a reflection of whether or not you want to develop as an employee. If you could care less about the job that you have, you might slack off a bit on the wardrobe. However, if you are working hard for a position and you want to develop and grow within your company, then you will probably dress for the job that you want. Yesterday my attire reflected a stupid mistake of not allowing enough time to check what colored shirt I was wearing. Hopefully it doesn't happen again anytime soon. I am curious to hear what you think about employees attire. I am sure you have horror stories of people coming to interview in their pajamas. Drop a comment below, and let's decide by the end of today whether or not one's attire reflects their professionalism.
Bless you guys! I had Skyped my neighbor that we could discuss her competent wisdom tooth extraction surgeon in Mississaugas, http://aspenoralsurgery.ca during a post. So if you'll be searching for a dental surgeon inside the whole Ontario sector, they absolutely are good.
Now, I definitely need to tell you the basic overview for this article was brilliantly given through Adam from good shepherd det. They truly are a brilliant churchs. We invariably love a good tip!
Inspirations For This Article
http://smilesunlimited.ca - A very good website.

Posted in Design Post Date 02/01/2017

---