Our Blog
The Art of Beauty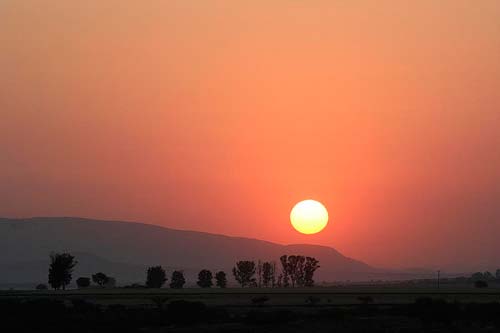 The title of this post evokes the pop song made famous by Madonna and the paragon of fashion and style, Vogue Magazine. It is not misleading but referencing these two cultural reference points helps me to begin the journey of defining my style as an interior designer. They are not just selected because the song is on my gym play list and I leaf through the magazine when in a waiting room or similar such place. No, they represent two distinct aspects of style that I find important and part of what my design style is. Both incarnations of 'Vogue' represent the modern and cutting edge whilst at the same time paying homage to "classic eternal good taste" to quote the 1990s movie The First Wives Club (rightly or wrongly !?!).
Both the magazine and Madonna have pushed boundaries as they search for the next big thing in their respective fields. Yet through their presentation of images and sounds they highlight elements of the past, due to either a renaissance and resurgence of a particular trend or as a nod a something that is thought if as a classic or seminal piece of work. This relates to my style and I had alluded to his in my last post where I discussed the nature of the classic and design as a journey within our consciousness. Therefore, I can say that the fog is starting to lift in terms of developing my style. This is because I am clear on what I think makes good and effective design and what my clients like. However, this does not mean that I am not open to suggestion and ideas. I think that I am certainly modern with a hint of the classic, much like a seasoned fashion follower wearing the latest garments from the Catwalk yet still has the classic little black dress and Chanel suit in the wardrobe due to their effortless elegance and style.
Moving away from references to popular culture and fashion and towards design, there are lots of great innovations in terms of products and materials that are being used in homes at the moment which I love. However, I also like materials and objects that I know work and get the look that I want to achieve. It is something that I think is quite important in terms of how we feel about an interior space, we need to feel comfortable and have something of he familiar around us in order to make it feel like home. So in a project that is almost finished, I have been asked to make the space modern with a high-gloss kitchen, yet retain some traditional elements in terms of how it is accessorized with accents of colour reminiscent of a different time frame. I think this is a highly effective way of moving with the time whilst paying tribute to the styles, objects and memories that you treasure.
I look to many things for inspiration from the range of tear sheets on my desk to the view from a train station as I make my way into London. I gather a large amount of tear sheets from magazines and online sources that I read and find travel and London a huge source of inspiration in refining and defining my dichotomous style. There are such rich sources of inspiration all around us and the look or a building or a product being sold creates an emotion and presents a look that might never be used explicitly but implicitly informs my decision making process when designing interiors. In many senses, nothing is irrelevant, but it is crucial that sources are properly selected. London and all that it has to offer will continue to be an inspiration to my style of today meets yesterday.
Posted in Design Post Date 05/09/2017

---