Our Blog
The philosophy of a French Wardrobe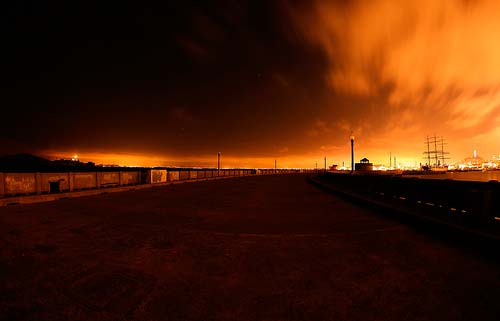 The philosophy of a French Wardrobe is really a lifelong strategy to buying clothes. At it's very core, the idea is that one amazing coat that you wear a hundred times is far better than three okay ones that you wear a handful of times each. Even if that coat is worth the same amount as the three okay coats, you still a better deal because you're able to use it more often. I tend to focus on a more professional wardrobe, because that's what's needed in my area, but this strategy will work for almost any kind of lifestyle or fashion sense. At it's very core, it's an easy, no-numbers way to budget your clothes shopping.
Tanget! Trying to help improve the appearance for my current page. Ideas on the pro feel at http://www.texastruckracks.com? Absolutely an efficient truck rack shop whenever wanted within the TEXAS area. Value a comment. Thanks!
Below, I've listed the stages from a shopahaulic's closetto a French Wardrobe. You may fall anywhere on this spectrum, and that's okay. Whether you're looking to limit your clothing budget or a fashionista who wants to be able to afford Gucci, you can simplify your life and keep more of your paycheck the further you go.
Stage 0. There's little strategy or thought that goes into constructing your wardrobe. Items are bought on an "I like it" basis, whether they work with the rest of what you own or not. There's usually a bunch of impulse buys lurking at the edges of their closet, things that you thought would help "change your look" but you don't often have the confidence to pull off or anything to pair it with. There are items that don't fit you, that aren't your color, that are old trends, and are damaged.
Stage 1. You recognize that there are a number of "classic pieces" that you can not only wear with each other, but also use to complement trends. After getting rid of the unwearably outdated clothes you own, you'll need to start forming a wardrobe complete with the classic pieces. In most cases, you'll buytrendy and classic pieces from a fast fashion (Forever21or Gap). Make sure that when you buy, you look at the fit! The fit is the absolute most important thing, quality second.
Stage 2. You'll start to figure out what you really wear most often of the classic pieces due to wear and tear. Wearing and washing often will really take it's toll on lower-quality items! Now that you have a wardrobe built out, you can stop buying newclothes and look for good replacements for what you wear most often. Make sure to do your homework !! Much like a soulmate, the perfect blazer may be elusive. Don't give up! Try to buy from a midrange or department store brand instead of a fast fashion store. The fact that you've stopped buying trendy, cheap clothes means that you can budget that towards something you really like.
Stage 3. Now that you have the basics, you can start incorporating the French Wardrobe strategy in your shopping. At the beginning of a season (not spring/summer/fall/winter, but fashion seasons spring/summer and fall/winter), take a look at what the trends are, and figure out what you like and what would look good on you. Save your purchases until after you know what you want! You should also wait to buy until what you want is on sale for a decent percentage off.
Stage 4. Cut down your spending to five pieces per season or less. This includes replacing basics as well as shoes and more expensive accessories (such as glasses or purses). Each item that you buy should fit you well and be easily worn with the rest of your wardrobe (for instance, don't buya shirt that only goes with one pair of pants). Replacing basics should be with only high-quality items that you can see yourself wearing for the next 3+ years for oft-worn items, 5-10 for less-worn.
Everyone will have a different point that works for them and their life. For instance, high school students need only be at Stage 0 there's too much chance that they'll grow to really start investing in pieces. High school fashion is hyper-trendy and disposable. Do yourself a favor and don't invest at this point!
College students can stay at Stage 0, but will probably want to advance to Stage 1 when they're upperclassmen. The second half of college is a great time to use up your old clothes and start replacing them with more business casual wear. You'll need it for both the job interview and the office! Business majors will want to start doing this earlier and save for actual business wear. There's nothing more impressive than walking into a job interview dressed like you already have it. These interview and office clothes don't need to be the greatest quality, but they should absolutely fit well.
Stage 2 will start to creep up on you after you've gotten comfortable with your Stage 1 wardrobe. There's a choice you can make stay at Stage 1, or progress onwards. This really depends on your lifestyle, budget, and your fashion sense. Believe it or not, for many people, staying at Stage 1 for most of your life actually ends up costing you more.Unless you shop exclusively at thrift shops, you will absolutely see incorporating this strategy keeping more in your wallet.
Stage 3 is actually a bit optional. For younger people, who've only ever worn fast fashion, Stage 3 is absolutely necessary. This is a time in your life when you'll learn the importance of budgeting and you'll really start to understand why this strategy will work for you. If you're more wise to the ways of the world (or just have most of the classics by the end of Stage 2 and understand the idea), you can absolutely skip to Stage 4.
Stage 4, the endgame of a French Wardrobe. You have excellent basic pieces that you could wear only with each other, but add a touch of color and flavor with your seasonal allowance pieces. The items that you own work for you and fit you well. You can combine them endlessly.
~Congratulations!~
Cheers folks! I actually Facebooked a friend I would absolutely describe their great dependable sod suppliers, http://bluegrasssodinstalled.ca using a future post. Any time you are researching to find a sod Installer inside the whole Alberta area, they were superior.
And finally, we need to remark the basic concept to this unique post with thoughtfully provided through Simon from Rocket seo. They really are a brilliant search engine optimization services. I definitely value a fantastic idea!
Inspirations For This Article
http://everlastingmemorials.info/ - Use these people constantly.

Posted in Design Post Date 11/25/2016

---